Policy and Implementation
Startup Policy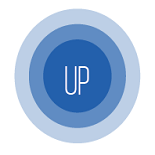 Government of Uttar Pradesh through its Startup Policy gives thrust on "START IN UP",
to nurture startup culture using INFUSE model (Incubators – Fund of Funds – Startup
Entrepreneurs). Various incentives given under the policy are:
Capital Grant to incubators for up to Rs. 25 lakhs
Rs. 2 Lakh to mentors associated with Incubators
Monthly Sustenance Allowance of Rs. 15,000 per month for a period of 1 year
Rs. 100 Crore Fund of Funds for Startups based in Uttar Pradesh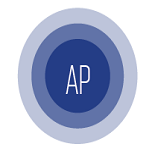 Government of Andhra Pradesh has developed a Startup policy which is based on 5 pillars- 
Create world class shared infrastructure 
Support to incubators and accelerators in tier-2 and 3 cities
Develop Human Capital and utilize immense talent pool 
Provide funding support of Rs. 100 Crore to Startups, and 
Ensure good governance at the State level
Women Entrepreneurship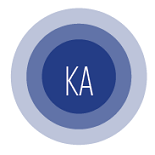 Government of Karnataka has launched a Rs 10 crore fund for women entrepreneurs,
through which the Department of Information Technology,
Biotechnology and Science & Technology can sanction up to Rs 50 lakhs
for any woman innovator looking for funds for proof of concept validation,
certification, and for other purposes such as to cover costs in manufacturing pilot devices.
Details available at: http://startup.karnataka.gov.in/funding/
Government of Telangana (GoT) on the occasion of
Global Entrepreneurship Summit (GES) 2017 has announced
the launch of a Venture Capital (VC) fund with a corpus of
Rs. 15 crore to fund women entrepreneurs.
The fund will invest anywhere between Rs 25 lakhs to
Rs 1 Crore in Startups run by women entrepreneurs supported by
I&C Department of GoT.
Government of Haryana in its Startup policy has declared to set up
a United Nation Technology & Innovation Lab (UNTIL) in collaboration with
United Nations to promote women entrepreneurship and digital literacy in the State.
The objective is to build a strong eco-system of 50 women led startups
by 2019 and target USD 5 Million in fund raising for women technology startups
in 5 years.
Nodal Department & Officer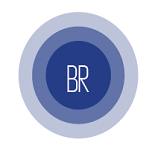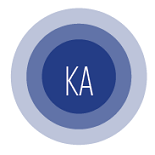 Government of Karnataka has setup a Startup Council under the chairmanship
of Hon'ble Chief Minister of Karnataka with representatives from various sectors
and senior officers of Government for an annual appraisal of the
implementation of the policy.
Dedicated Team or Agency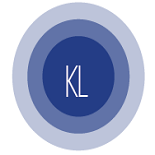 Government of Kerala has created Kerala Startup Mission(KSUM),
headed by a CEO and team of support staff including business development executives
who help network and collaborate in the ecosystem.
KSUM being the nodal agency for implementing the Startup policy supports Startup entrepreneurs
for implementing their innovative ideas right from the ideation stage.
It also provides mentoring, infrastructure facilities, entrepreneurship development programmes,
seed fund assistance and market exposure programmes.
Details available at: https://startupmission.kerala.gov.in/about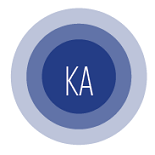 Government of Karnataka has setup a Startup Cell with an aim to promote Bangalore
and Karnataka as the Startup destination of the World.
The cell acts as a one stop shop for all information
related to Karnataka Startup initiative. The activities of the cell include Startup hotline,
legal and accounting advise, concessions, VC and mentor connect.
Details available at: http://startup.karnataka.gov.in/about-us
Innovation Society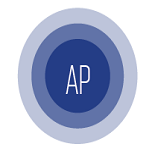 Government of Andhra Pradesh (AP) has established AP Innovation Society
to create world class innovation eco system,
promote Startups in the State and inculcate Innovation
among people. It drives innovation through a four-tier model viz.
Government Tier, University Tier, Industrial Tier and Rural or Urban Tier.
Details available at: http://www.apinnovationsociety.com
Maharashtra State Innovation Society (MSInS) has been established under
the Department of Skill Development and Entrepreneurship
to develop the State as a World- Class Innovation Ecosystem.
The MSInS would act as nodal agency to boost innovation driven performance and efficiency in every sector.
Details available at: https://maharashtra.mygov.in/
Online System for Regstering Startups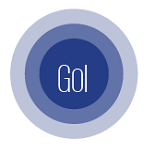 Startup India website allows Startups from all the States/UTs
to apply for recognition under the Startup India initiative.
The recognised Startups are eligible to avail incentives mentioned under the
Startup India Action Plan. Upon successful recognition,
a digital certificate is issued to Startups with company name, date of registration and period of validity.
On an average, recognition certificate is issued within 48-72 hours.
Over 6000 Startups have been recognised till December, 2017.
Details available at: https://www.startupindia.gov.in/startup-recognition.php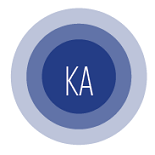 Government of Karnataka has launched an online platform to register Startups,
mentors, incubators, institutes, investors and partners. The registered Startups
have access to a 'Booster Kit' which provides software tools
(debugging, testing, etc.) and services (cloud, telephony, payment, incubation, marketing, etc.)
at a special price tailor-made to cater to needs of young entrepreneurs.
Over 1,000 Startups have been registered till December, 2017.
Details available at: http://startup.karnataka.gov.in/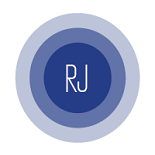 Government of Rajasthan has launched an online platform 'iStart' to build an environment
to have an easy access to knowledge exchange and funding.
The Startups can register to apply for several programs,
incentives under the Rajasthan's Startup initiative.
The registered Startups are provided a scorecard based on the pitching deck submitted by the applicant.
Further, customized offerings include 1 month boot camp, mentor and investor connect.
Details available at: http://istart.rajasthan.gov.in/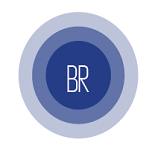 Online system for availing benefits/incentives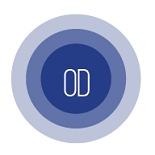 Odisha has a completely online mechanism of application, evaluation and
disbursement of incentives under the State Startup policy.
Startups and incubators can register on the online platform
and recognise themselves and nodal agency reviews the application
for eligibility of benefits under the scheme.
Details available at: https://startupodisha.gov.in/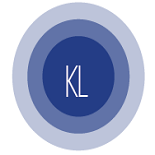 Kerala Start Up Mission website has a platform where Startups and Incubators
can avail assistance offered by the State Government.
The Startups can choose to register as an individual looking for incubation,
as a company to avail marketing and scale up support through grants,
funding and accelerator program.The complete process is online.
Details available at: https://startupmission.kerala.gov.in/startup-schemes
Online Information Wizard
Government of Telangana in its Industrial policy has introduced
Telangana State Industrial Project Approval and Self Certification System (TSiPASS).
The online system provides right to timely clearances,
self-certification, time limits for clearances, 15 day clearance for mega projects,
penal provisions if departments delay and a single common application form .
The applicant need not go to different departments.
The benefits are available to Startups as well.
Details available at: https://ipass.telangana.gov.in/
Progress Monitoring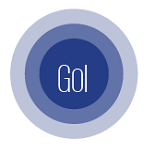 Startup India publishes monthly progress reports on the progress of the programme on its website.
The report mentions key achievements made across each of the action points under the Startup India action plan.
Details available at: https://www.startupindia.gov.in/status.php
Query Resolution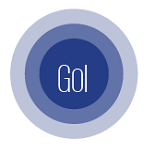 Startup India has a dedicated helpline to answer queries from entrepreneurs.
Startupscan either call 1800 11 5565 or email at dipp-startups@nic.in
in case of any queries. Over 77,000 queries have been resolved under the Startup India initiative
till December, 2017.
Details available at: https://www.startupindia.gov.in/status.php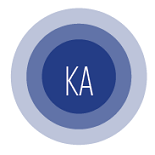 Government of Karnataka through its Startup cell provides a dedicated helpline
(080-22231007) where relationship managers address the queries and issues of the Startups.
Single email ID (startupcell@Karnataka.gov.in) is also available for Startups to highlight issues.
Details available at: http://startup.karnataka.gov.in/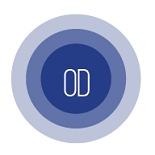 Government of Odisha has provided a dedicated helpline for Startups (1800-345-7100)
and an email (startup.odisha@gov.in) which is used to resolve queries
related to Startup Odisha initiative. Over 900 queries have been resolved till January, 2018.
Details available at: https://startupodisha.gov.in/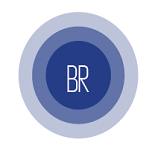 Government of Bihar has provided a helpline number +91 612 254 7695 on its Startup
website to resolve any Startup related queries.
Mentor Network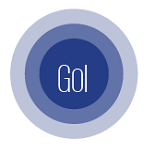 Startup India has launched 'Startup India Online Hub' which is an online platform for
all stakeholders of the entrepreneurial ecosystem in India to discover,
connect and engage with each other.
The portal hosts Startups, investors, funds, mentors, academia,
incubators, accelerators, corporates, Government bodies and more.
Over 140 mentors from various business sectors and vast experience are listed on the online hub.
Details available at: https://www.startupindiahub.org.in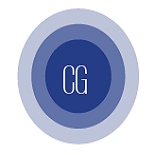 Government of Chhattisgarh under its '36 inc' program offers mentorship
to incubatees for developing their business plan, building a prototype,
market testing of the product/service and funding.
Details available at: http://www.36inc.in/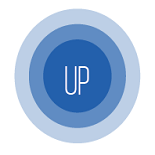 Government of Uttar Pradesh has created a common mentor pool to offer Startups
expert guidance along their entire journey. The State Government provides up to
Rs. 2 Lakh to each mentor associated with individual incubators.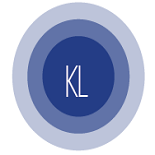 Government of Kerala's initiative, Kerala Startup Mission (KSUM) maintains
a pool of mentors that comprises both technical experts from different sectors
and business experts who provide business and marketing assistance. Mentors support the Startups
to develop a product or service using advanced technology solutions
and help them to achieve their goal. The list of mentors is available on KSUM website.
Details available at: https://startupmission.kerala.gov.in/mentors
Intellectual Property (IP) support centres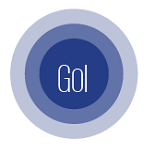 Ministry of Micro Small & Medium Enterprise, (Mo MSME) Govt. of India
has established an Intellectual Property Rights Facilitation Centre (IPFC)
at Indore ,Mysore and Gandhinagar.
These IPFCs provide services pertaining to IP Protection, IP Awareness & Training, Counselling & Advisory Services.
Details available at: http://www.cii.in/uploads/IPFC-CII%20website.pdf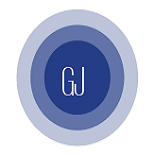 A Patent Information Centre (PIC), Gujarat has been set up under Gujarat Council on
Science and Technology at Gandhinagar in collaboration with Patent Facilitation Centre,
Technology Information, Forecasting & Assessment Council (TIFAC), Department of Science and Technology, Government of India.
The centre is facilitating patent search and patent registration for academic and research institutes.
It also provides general awareness on patent and other issues related to
IPRs by organizing seminars, conferences, etc.
Details available at: https://gujcost.gujarat.gov.in/patent-information-centre.htm
Partnerships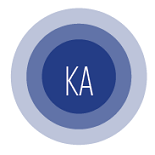 Government of Karnataka provides various incentives to Startups based in the State
through association with Amazon, IBM, Microsoft, Vodafone, Airtel, etc.
The State has also tied up with NASSCOM, IAMAI, 91SpringBoard etc.
for setting up incubation facilities and for providing mentorship and networking platforms to Startups.
Details available at: http://startup.karnataka.gov.in/boosterkit/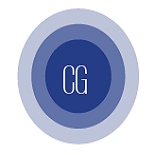 Government of Chhattisgarh under its Startup initiative has forged partnerships with
Wadhwani Foundation's National Entrepreneurship Network (NEN)
for conducting workshops, mentoring sessions and college outreach.
Other partners include Intel, Kauffman's foundation and Peacetech labs US.
Government of Telangana under its T-hub initiative, has partnered with corporates
that support Startups. It has also on-boarded many service providers to offer discounted
services and credits across various areas of interest such as HR, Legal, Accounting, Financial Advisory, Cloud etc. to Startups.
Entities from select categories can also choose to apply as a partner on T-hub's website.
Details available at: https://www.t-hub.co/partners/list/
No Data available for selected state