Seed Funding Support
Guideline & System for Seed Funding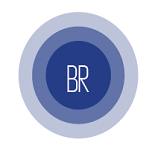 Government of Bihar details step by step procedure for Startups to apply for seed funding support on the State Startup portal
1. Online application by entrepreneurs on the State Startup portal
2. Evaluation by Preliminary Scrutiny Committee
3. Final list placed to the Nodal Agency (Bihar Startup Fund Trust) for approval
4. Approved entrepreneurs assigned to approved incubators
5. Incubation process and preparation of business plan
6. Proposal forwarded for financial support to Bihar Startup Fund Trust
7. Certificate is granted and seed grant (up to Rs. 10 lakh) released to the Startup
Details available at: (www.startup.bihar.gov.in)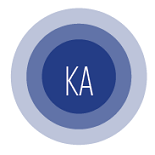 Government of Kerala (Kerala Startup Mission (KSUM)) provides seed support to Startups
(up to Rs. 10 lakh) through a review mechanism. Startups in the Kerala ecosystem have to register via website:
 The application will be verified on the portal basis credibility of the particular Startup
 Shortlisted Startups shall be taken up by the expert panel 
 A review meeting is held for releasing the seed fund 
 Fund is released over two/ three instalments 
 35 companies have applied for Seed funding support, of which 27 companies have been granted the fund 
Details available at: (https://startupmission.kerala.gov.in/support/register):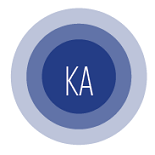 Government of Karnataka has an Idea2POC fund to provide early stage funding to
Startup ideas. Under the scheme, funds are given in the form of one time grant-in-aid of Rs 50 lakh,
and is released in tranches based on the lifecycle of the business plan.
Shortlisting is done through evaluation by a panel of judges and presentations before the Idea2PoC committee.
Details available at: http://startup.karnataka.gov.in/funding/
Seed Funding
Government of Jammu & Kashmir offers a Seed Capital Fund Scheme (SCFS)
that provides seed money of up to Rs. 7.5 lakhs to eligible youth.
The seed capital is a one time non-refundable grant
given to entrepreneurs for making their business plan bankable. The scheme
launched in 2010 has benefitted over 8000 entrepreneurs till date.
Details available at: http://jkedi.org/Seed.html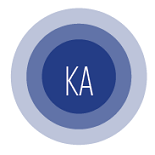 Under the Idea2POC fund, Government of Karnataka has benefitted the following Startups
Tourism Call : Grants given to 8 Startups (Allotted Rs. 1.8 Crore) 
Idea2PoC Call : Grants given to 12 IT Startups (Allotted Rs. 3.18 Crore ) &
26 Biotech Startups (Allotted Rs.10.70 Crore)
Elevate Call : Funds provided to 76 IT and 11 Biotech Startups with (Rs. 20.03 Crore)
The department of IT and BT has also conducted 6 Grand Challenges supporting 18 Startups
with seed funding of Rs. 10 Lakh each. 
Details available at: (http://startup.karnataka.gov.in/funding/)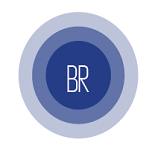 Government of Bihar has announced a Seed Grant up to Rs 10 Lakhs per Startup
as an interest-free loan for 10 years, to be provided to Startups.
This financial assistance shall be released on achieving milestones/phases
and performance parameters as defined by the partner Incubation Center and the trust.
Details available at: http://startup.karnataka.gov.in/funding/
Government of Haryana is creating a seed fund of Rs.15 Crore for Startups.
Eligible Startups would be given Rs. 3 lakh each for the validation of idea,
prototype development, assistance towards traveling costs
and carrying out field/ market research/ skill training/ marketing and initial activities to setup a Startup.
Details available at: http://haryanait.gov.in/pdf/Startup-Policy_Final_28th-Sep.pdf
No Data available for selected state